Shawn Lane releases New EP "Family & Friends"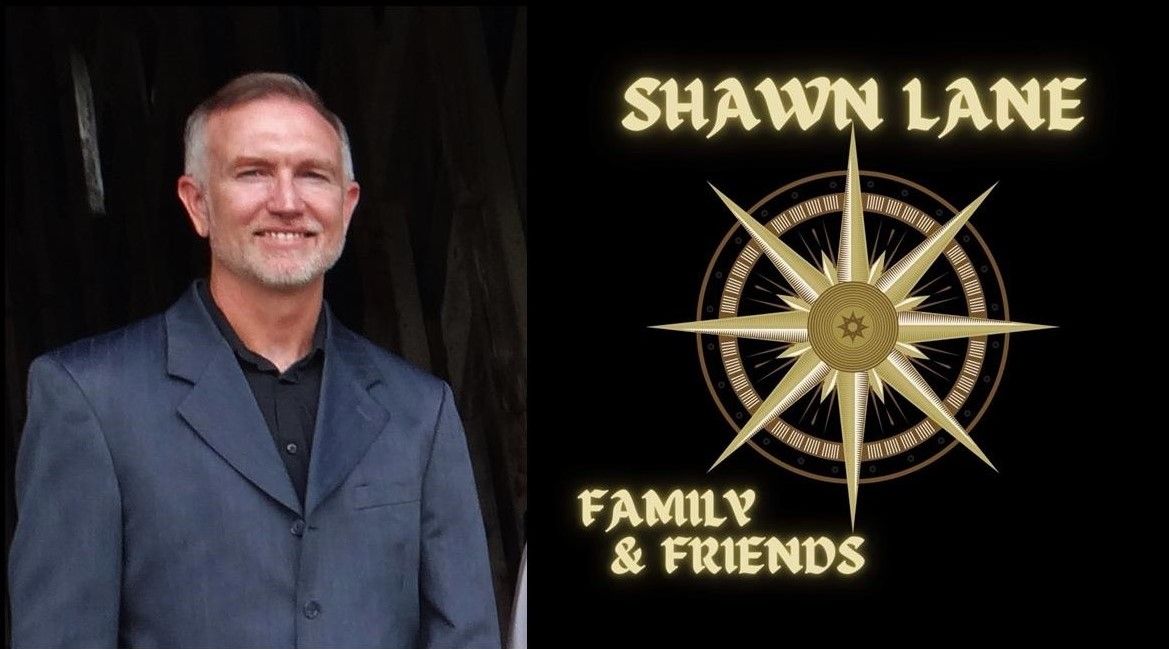 Mountain Rest, SC  (October 8, 2021)  ~ Shawn Lane of supergroup Blue Highway is releasing a much anticipated solo album called "Shawn Lane ~ Family & Friends" on Friday, October 8, 2021.  
The seven-song EP is the third solo release for Lane, and features acclaimed musicians and songwriters like GRAMMY Award winners Barry Bales and Ronnie Bowman, along with cherished and talented family members like Shawn's brother Chad and sons Grayson and Garrett Lane.   Songwriters Gerald Ellenburg and Richard Bennett add co-writes to the project, while Clay Hess, Gaven Largent, and Patton Wages shine as contributing instrumentalists.  
The release is Shawn's first EP, with his two prior album releases being "Mountain Songs" released in 2014, and "All for Today" which was named one of the Top Ten Bluegrass Albums of the Year by CMT in 2003.  
Soaring harmony characterizes the project's seven strong tracks which were all written or co-written by Shawn Lane, with the exception of "I'll Wear a White Robe," a classic hymn from the 1930's penned by legendary 2008 Southern Gospel Music Association Hall of Fame inductee, Luther G. Presley.   Lane penned the powerful lead track "I Met the Man," as well as the toe-tapping "Footsteps Falling."  ACM, CMA, and GRAMMY Award-winning songwriter Ronnie Bowman joined the gifted Lane in penning the second track "One More."  Fifteen-time GRAMMY Award winner Barry Bales joined Lane in writing the project's third track, a heartfelt tribute to small-town America, "American Factory Town."   "I'll Wear a White Robe" and "Footsteps Falling" follow as tracks four and five.  The gifted Gerald Ellenburg joined Lane in penning track six, the touching "New Days," which shines as a gem on the project, featuring just Shawn and his guitar.  Lane's duet partner Richard Bennett co-wrote the final track on the project, lucky number seven, "Free as the Wind," an uplifting song worthy of a sunny Sunday afternoon drive with the windows down and the volume turned up high as the sky.  
Two singles released ahead of the project, "I Met the Man" and "One More."  "I Met the Man" released in May 2018, and relayed the powerful true story of Shawn's dad coming back after 17 days in a coma with a miraculous story to tell.  The song soared high, spending seven weeks at #1 and 28 weeks in the Top Ten of the Bluegrass Today Gospel Chart.  "One More" was the second single released, and it also climbed to top the Bluegrass Today Chart at #1 in November 2020.  
Of the deeply personal song "I Met the Man," Shawn wrote:  
" 'I Met the Man' is a song I wrote about what my dad said after not being able to talk for four months following his stroke in 2016.  His story has changed many lives, including mine.  Since it's not possible for everyone to hear the story directly from him, I feel like it's my duty to relay a small part of his story through this song.  It is a duty that I'm honored to have."  
Of the song "One More," Shawn shared:  
"One common thread we all share in this journey of life that we're on is that we will be knocked down to the ground several times, by several different things. When that happens, we have two choices: either to stay down, or to get back up. This song is about getting back up, no matter how hard it may seem. With God's help, you can, and it'll sure feel good when you do. I was proud to get the opportunity to write "One More" with one of my best friends, Ronnie Bowman. I hope this song helps someone who may be down to get back up again."  
Shawn Lane is a three-time GRAMMY Nominee and 28-time IBMA Award winner with Blue Highway.  As explosive on fiddle as he is on mandolin and guitar, Lane is a heralded instrumentalist, vocalist, and songwriter. Shawn was nominated as 2015 IBMA Songwriter of the Year, and has written multiple #1 hits for the 26-year strong supergroup he co-founded, Blue Highway.  Notably, four of his songs have been nominated as IBMA Song of the Year, and Lane also penned his first solo single "I Met the Man," which topped the Bluegrass Today Gospel Chart at #1 for 7 weeks and spent 28 weeks in the chart's Top 10 in 2018.  
"Shawn Lane ~ Family & Friends" is available for purchase on Shawn's website, ShawnLaneMusic.com, in both CD and Digital formats.  
  
☆ Songs from the album are also available to Radio Programmers via Airplay Direct.  
☆ Video footage of a Live performance of one of the tracks, "I'll Wear a White Robe," is here.  
☆ For more information about Shawn Lane, including full Bio, Videos, Music Store, Digital Downloads, and more, please visit ShawnLaneMusic.com.  
☆ For full details about the new release, please visit ShawnLaneMusic.com/Family-Friends.
 
### 
  
Press Release courtesy of:   Sherri George