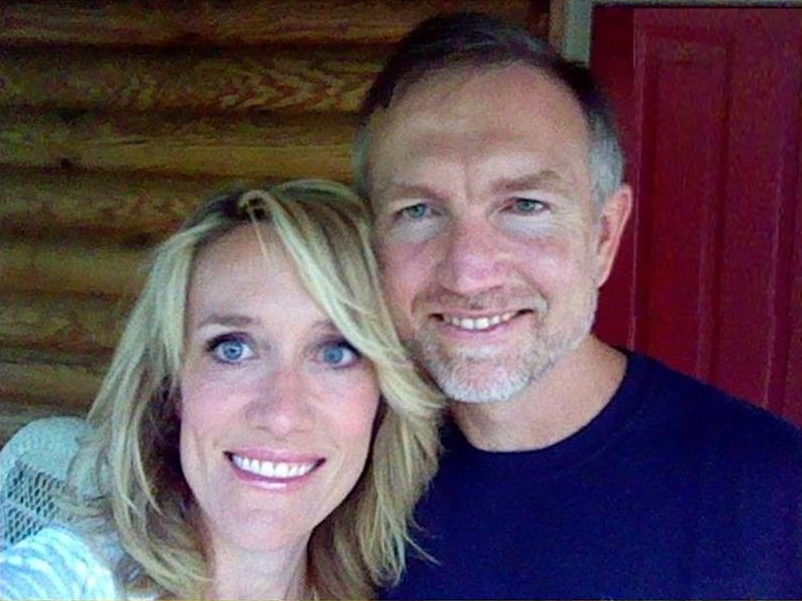 TYNER, KY  --  Shawn Lane of award-winning super group Blue Highway and his wife Gracie will co-headline the 21st Annual Stringbean Memorial Bluegrass Festival on Friday, June 16, at Stringbean Memorial Park at 1410 Oak Grove Church Road in Tyner, KY.  
Shawn & Gracie Lane will co-headline the festival with Hall of Fame legend Larry Sparks & the Lonesome Ramblers for their first official performance on Friday, June 16.  
The duo's sons Grayson and Garrett will join Shawn and Gracie, along with 2016 SPBGMA Dobro Player of the Year nominee Gaven Largent of Blue Highway.  
Formally billed as Shawn & Gracie Lane, the duo is scheduled to perform two sets at 5:50 pm and 8:40 pm on Friday.  
The duo's appearance was sparked by the social media explosion each time Gracie posted a video of the duo singing on her personal Facebook page.  The response was overwhelming, with the first video "My Kind of Woman, My Kind of Man" reaching over 20,000 people, and the most recent video "One More Day" reaching over 30,000 people in under 48 hours.  The response is remarkable when considering it was generated from informal cell phone footage on Gracie's personal Facebook page alone, with no help from any viral app or YouTube.  
Shawn asked Blue Highway's Tour Manager and In-House Booking Agent Sherri George to schedule a Summer 2017 performance to answer the demand for the duo to appear.  
A prestigious co-headlining spot alongside a Hall of Fame legend at a 21-year strong festival honoring one of the Grand Ole Opry's most beloved stars, David 'Stringbean' Akemon, was the spot crafted for the duo's first appearance.  
Rumors of an album for the pair also swirl as Shawn and Gracie prepare to make their first official appearance.  
Blue Highway fans need not worry, Shawn Lane is committed to the 23-year strong powerhouse group he co-founded in 1994.  Blue Highway's all-star members make special appearances frequently, from Jason Burleson's performances with 'Father of Newgrass' Sam Bush, to Shawn Lane's frequent guest appearances with the Grammy-winning Jerry Douglas & the Earls of Leicester.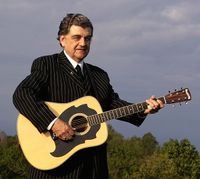 Appearing along with Shawn & Gracie and legend Larry Sparks at Stringbean Park on Friday, June 16, are festival host Phillip Akemon & Flatlick, Wilderness Road, the Fritts Family, Felix Brock & Gospel Harmony, the Sparrow Hawks, and Archie Campbell of Hee Haw's son Phil Campbell.  
Bluegrass music, food, arts and crafts run Thursday-Saturday, June 15-17, concluding on Sunday with the festival hosting its first ever church service at 9:30 AM on Sunday, June 18, 2017.  
Headliners overall include Ralph Stanley II & the Clinch Mountain Boys; Hall of Fame member Larry Sparks & the Lonesome Ramblers; Eastern Kentucky's Dave Adkins Band, whose most recent Bluegrass album debuted at #1 on the Billboard Chart; and Shawn & Gracie Lane.  Regional favorites Laurel River Line, Larry Sigmon & Martha Spencer, and Southland Drive featuring Charlie Hall of WCYO's Bluegrass Express, will also appear among 21 bands.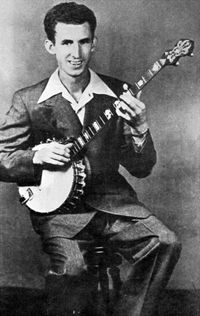 Stringbean Memorial Bluegrass Festival honors Jackson County native and beloved Grand Ole Opry star David 'Stringbean' Akemon.  His unique stage attire, traditional claw hammer banjo style, and entertaining stage banter endeared him to fans around the world. 'The Kentucky Wonder' was best known for his musical comedic performances on the hallowed stage of the Grand Ole Opry beginning in the 1940's and on the television series "Hee Haw" until his tragic death in 1973.  
With a rich history and beautiful locale at Stringbean Memorial Park, the festival has hosted the biggest stars in Bluegrass in the heart of Jackson County, Kentucky, for nearly a quarter century.  
Festival hosts Phillip and Linda Akemon warmly welcome everyone to enjoy a wonderful family event at Stringbean Memorial Park, a beautiful 25-acre family-owned venue near the Daniel Boone National Forest, just 30 minutes off I-75 Exit 41 for London, KY.  
Single day tickets are $20 each, or a Big Three-Day Pass is only $55.  Campsites with electric are $25 per day, or dry camping is Free with a festival ticket.  All are available at the gate.  
Tickets, Camping Sites, and a Full Festival Schedule may also be found at www.StringbeanPark.com.  
### 
*  Video of "One More Day" ~ https://www.facebook.com/1529196086/videos/10211888711043045/ 
*  Video of "My Kind of Woman, My Kind of Man" ~ https://www.facebook.com/1529196086/videos/10208565399682338/ 
_______